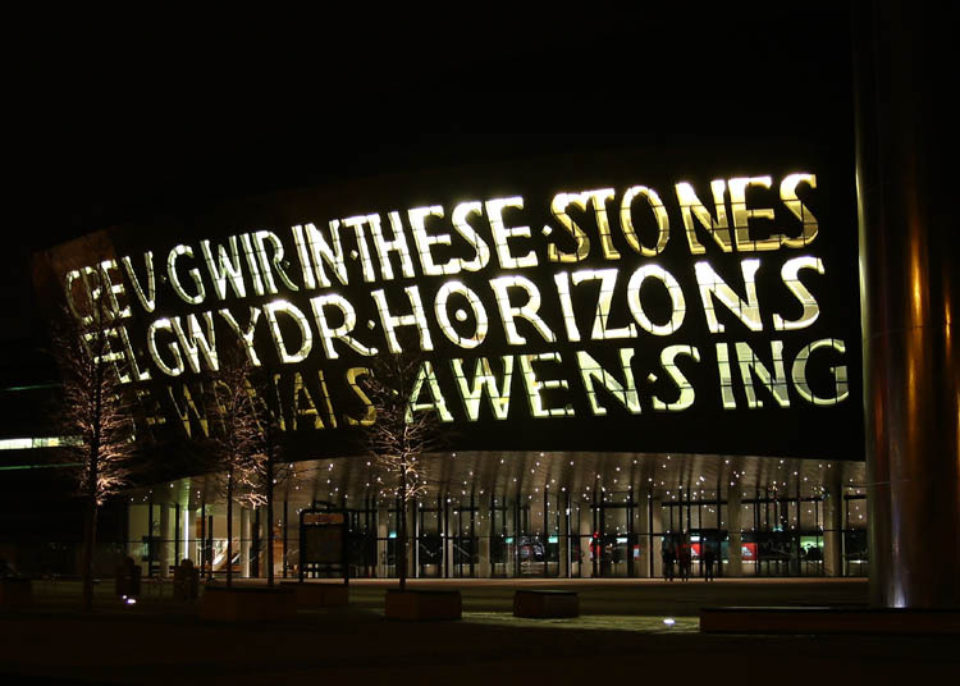 The Mold based firm was nominated for its commission of the Tesni Light, now installed in a Tesni Home, by Welsh design duo Freshwest. The design was inspired by Tesni's solar energy data generated from the office HQ's which fit perfectly with the company's environmental ethos.  The designer and Tesni's marketing manager provided educational talks about the project to students at Glyndwr University and Ysgol Maes Garmon thanks to additional funding from A&B Cymru.
The educational visits explained how the collaboration developed, producing 5 environmentally sustainable and unique light shapes inspired by solar energy data plotted on a graph.
Managing Director James Hennie said: "Tesni have a background in renewable energy and are committed to environmental.  All our homes are EPC 'A' rated for low energy consumption, low environmental impact and lower bills'.
"We install solar panels and sun pipes, to harness natural light.  In fact Tesni is an old bardic words which means 'Warmed by the sun'".
"So when faced with the task of selecting light fittings for our homes we decided to develop it into a project and commission our very own Tesni Light and are grateful to Arts & Business support which enabled us to develop the educational tour".
The Awards ceremony, now in its 24th year, recognises creativity and excellence in partnerships between business and the arts.
James is looking forward to the prestigious black tie event, to be held in the Millennium Centre, Cardiff on June 23, and hopes they will emerge victorious.
"This is our first awards nomination for a creative partnership and it's been incredible to work with Freshwest. We'll be keeping our fingers crossed".
Pagination