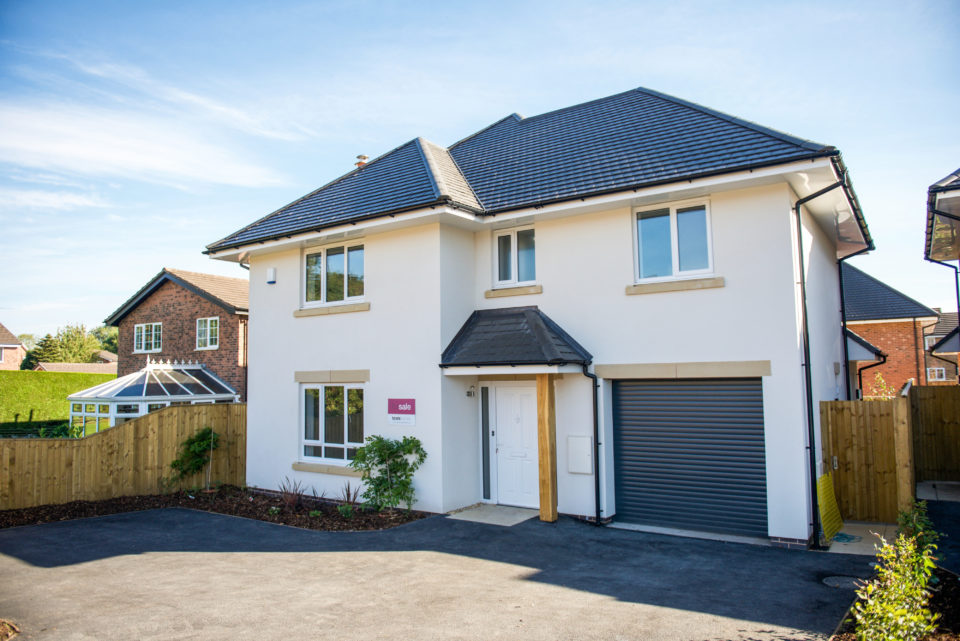 Housebuilder Tesni scoops Oswestry award for `thoughtful and considered design'
NEW homes by environmentally-friendly house builder TESNI, have been recognised for their `thoughtful and considered design' in the annual Oswestry and District Civic Society Awards.
Tesni has transformed land formerly occupied by the Oswestry ambulance station on Morda Road, on the outskirts of the town, into six luxury houses – each designed to help power, light and even `breathe' for themselves.
The Civic Society has given a commendation to Tesni's Glentworth Place development in recognition of the transformation of the former brownfield site into a housing cluster described as contributing to the `smart growth' of the area.
With previous awards for sustainability and building excellence, Tesni - with developments in Shropshire, Cheshire, North Wales and Liverpool, aims to build new homes with an environmental conscience. Eco features of the new builds at Glentworth Place include solar panels, `sun pipes' to let in extra natural light and a heat recovery system that lets fresh air in while not letting heat out – all helping to reduce energy bills for residents. Each of the homes also has an environmentally-friendly top level EPC (Energy Performance Certificate) `A' rating.
Civic Society Chair, Saffron Rainey, explains: "Our annual building awards are particularly interested in those developments that make a difference to Oswestry's wellbeing and vitality, that add to our civic strength and the overall landscape of our built environment.
"When choosing our award winning buildings each year, we take into account features such as architecture, build quality, overall finish, appropriateness for setting, landscaping and eco/environmental considerations.
"There were many aspects we particularly liked about Tesni's homes. These are homes that have been carefully considered and well designed. They are highly attractive, offering a lovely place to live and are a welcome addition to the Oswestry mix. They have been sensitively thought out, retaining some of the old walls and trees on the site, in-keeping with the area, yet with quality touches throughout.
"The homes are light, bright and airy and, with environmentally-friendly advantages built in, it's clear that Tesni has not only thought carefully about the overall design and systems installed, but is also keen to encourage sustainable practice and keep bills down.  Even the location supports this ethos, situated as it is within walking distance of town, thereby reducing the reliance on using the car."
James Hennie, Managing Director of Tesni, is delighted to receive the award. He said: "It came as a lovely surprise and we really appreciate the time taken by members of the Civic Society to familiarise themselves with our development at Glentworth Place.
"We are very proud of the homes we have built in Oswestry and have received a good deal of local interest. We encourage home buyers in the area to come along and take a look."
All Tesni homes at Glentworth Place are four-bedroom detached, priced between £334,950 and £349,950. Three house styles are available and each home is named after a British tree.
Pagination